Views from the Porch
April 2022 News
Home Dedication in Salisbury
Thanks to our volunteers, supporters and the families themselves, we were excited to welcome three families to their new Habitat Homes on March 23. You may recall their stories: Willy and his two children who were constantly worried about the landlord ending their lease, Becky and Franny and their grand-nephew who struggled to afford their rent, and Jessica and her four kids who have previously experienced homelessness. They can now all relax and get comfortable in their own homes.
Ronalee Ray-Parrot from the Salisbury Affordable Housing Trust and Select board was a speaker at the event and has a special connection to Willy and his home. Willy completed his required sweat equity hours faster than any homeowner in our history because Ronalee, who works with Willy, put out a call to their co-workers who were happy to come volunteer to help build Willy's home.
The Home Dedication seemed like a family reunion to Becky because she had gotten to know so many volunteers and staff during her time at the build site.
For Jessica, who did her sweat equity hours at the ReStore because she's a nurse and her schedule didn't line up with the build days, joyfully said "I'm living in the pot of gold at the end of the journey."
Watch WCVB Channel 4 News coverage of story here.
Welcome home families!
Philanthropist MacKenzie Scott makes gift to 84 HFH affiliates
By now, you likely have heard about the incredible gift of $436 million given to Habitat for Humanity International and 84 affiliates selected by philanthropist MacKenzie Scott.


While Essex County Habitat for Humanity was not among the 84 selected affiliates, we celebrate this news both with HFHI and with our colleagues who will directly benefit from this transformational gift.

Habitat's U.S. network comprises 1,100 affiliates, and only 7% of affiliates received funding from Ms. Scott's gift. We share this not to take away from Ms. Scott's amazing generosity, but to let you know we continue to need your support as much as ever to address the critical need for affordable housing in our community and across the country.


While we don't know how Ms. Scott selected her gift recipients, we do know that Essex County Habitat is making a meaningful impact on families and communities, and so too are the more than 1,000 other affiliates across our network.


We are extremely proud of all our affiliates and want to emphasize that they all continue to do great work in their communities. Local support remains critical to address the unprecedented affordable housing crisis we are experiencing across the country.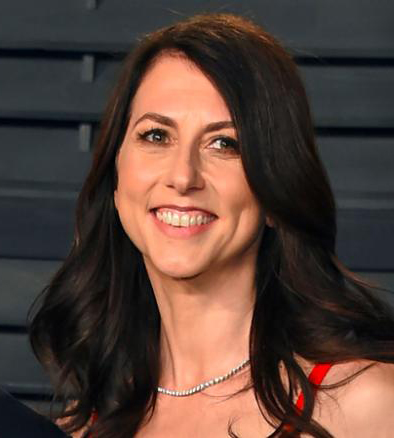 Registration is now open!
Join us on Tuesday, May 31 for our first annual Golf Fore Homes Golf Tournament at the Ferncroft Country Club in Middleton.
You'll help raise funds to build affordable homes throughout Essex County. In the last year, 10 families have moved into their new or rehabbed homes with 18 more homes permitted or currently under construction in seven different towns.
With a 1:00pm shotgun start and a scramble format, the game will be even more interesting when players purchase a Golden Hammer Ticket that includes 2 mulligans, 5 raffle tickets, entry into the 50/50 Casino Hole and 2 strings; each string is of varying length and allows the player to move their ball that much closer to the hole.
For non-golfers, there is an opportunity to support Essex County Habitat by participating as a sponsor at any one of eight different levels.
To learn more and to register, visit: essexcountyhabitat.org/golf_fore_homes/
Thank you for your support
Many thanks to everyone who supported us on a build site or at a ReStore this past month, including these groups:
Now accepting donations of Cryptocurrency
Essex County Habitat can now accept donations of cryptocurrency. And you can avoid having to pay capital gains taxes, yet still claim the full donation as a charitable deduction, if you donate your cryptocurrency directly to ECHFH instead of selling it first.
For more information or to donate go to our cyptoforcharity page.
Shopping at an Essex County Habitat for Humanity ReStore in April is the perfect way to celebrate the Earth. We have a huge selection of gently used building supplies, furniture, appliances and homegoods for you to reuse.
Throughout the year, ReStores keep thousands of pounds of items from needlessly filling up the landfill. When you shop at a ReStore, not only are you helping support our mission of building affordable homes, but you're also helping your environment.
Lawrence ReStore
647 Andover Street
978-686-3323
Peabody ReStore
58R Pulaski Street
978-587-3077
Our Contact Information
*{{Organization Name}}*
*{{Organization Address}}*
*{{Organization Phone}}*
*{{Organization Website}}*

*{{Unsubscribe}}*